BLACK HOUND'S PERSONAL PICKS FOR THE WEST COAST
Become a master in fine art by visiting the incredible museums of L.A. Shake off your street wear and hit the beaches off Maui. Take a train up the coast and marvel at the beauty between Portland and Vancouver. Get your glamour on at one of Las Vegas' many casinos. Dive in below for the scoop on our favorite places to eat, sleep, play and pass-the-time while globe tripping this part of the United States.
Los Angeles
... is the city of Angeles, palm trees, rooftop pools and the Walk-Of-Fame. Starlets and tourists alike bask in the golden glow of L.A.'s seemingly endless sun. L.A.'s neighborhoods are diverse, offering both high-class and low-brow hangs, providing the perfect backdrop to your weekend getaway.
Itinerary
3 days and 2 nights
Flight into LAX
Stayed @ Ace Hotel Downtown and/or Airbnb
Day One
Wake up downtown at the Ace or wake up early at The Line and head upstairs to the Commissary. Take in the breathtaking rooftop, then head out for a little shopping along Melrose Avenue, running east from Fairfax Av to La Brea Avenue. Here, you'll find more mid-range, small, funky boutiques and resale shops. Finish off your first day with drinks at Chateau Marmont. Reservations suggested.
Day Two
At the Mondrian? This morning is the perfect time to lounge in the glory of their epic rooftop pool. Nibble on the fantastic fare and then head out for some art education. The LACMA makes for a great afternoon to evening stop, plus Ray's (an outdoor eatery near the main entrance) is good for a tuck in. Dinner at B.S. Taqueria is just the ticket, with perhaps final drinks on the rooftop of the Ace.
Day Three
Make your way to the Getty Museum for another morning of art and leisure. Reveal in the beautiful grounds, the impressive collection and of course, take in a glass of wine on one of the museums many outdoor eateries. After the museum, head back to the mainland via Venice Beach and enjoy the surf, then walk Abbot Kinney road for shopping and more lounging. Finish out your L.A. evening at Spare Room (reservations recommended many weeks in advance).
Stay
Ace Hotel, Downtown // Ace Hotel Downtown Los Angeles opened early 2014 in the historic United Artists building in Downtown LA. An ornate, storied and vibrant Los Angeles gem, Downtown is undergoing a renaissance. If you are a fan of the Ace brand, this is their gold standard. Sexy see-through showers, comfy Portland style touches to the furniture and decor and of course, an incredible rooftop. Pool is small, so if you want a deep without being shoulder to shoulder with your fellow man, arrive early. $$$
The Line, Koreatown // Architecture fetishists will be able to indulge their kink at this beautifully refurbished hotel, nestled in the heart of Koreatown. The Line's boutique-style interior vibe mixes perfectly with the industrial complex style outside. Features several restaurants and is in close proximity to downtown, or a short(ish) drive to West Hollywood. Rates around $$$
Mondrian Los Angeles, West Hollywood // Booking a weekend getaway here may make you forget about the outside world entirely, as you whisk your cares away on Mondrian's enviable rooftop. Beautiful, crisp white furniture and decor give the outdoors a luxuriously Mediterranean feel. The rooms are equally romantic, with large windows looking out over stunning views of the city, peering out from behind sheer sheets of white gossamer. Let your L.A. dreams begin. Rates around $$$
Eat + Drink
Superba, Venice Beach // This is the perfect spot for taking in a cafe and well executed breakfast before starting your day in Venice. The decor is inspired, both inside and out, with great attention to detail via Superba's wood, concrete and metal theme. Head towards Abbot Kinney post breakfast and be sure to tip your waiter. $$
Commissary, Koreatown // You don't have to be a guest of The Line hotel to partake in this culinary beacon of beauty and good taste in L.A.'s Koreatown. Housed under a beautiful greenhouse, Commissary is a delivers American fare inspired by Asian flavors. Try the Eggs Benedict if you'd like to sample what heaven tastes like. $$
B.S. Taqueria, Downtown // Tacos downtown? Are we crazy? Not in the least. This non-pretentious, mid cost, high quality spot delivers the best in Mexican inspired fare, with a great atmosphere to boot. Close to L.A. Live and a multitude of concert venues, this spot is perfect for the pre- or post-party munchies. $$
Umami Burger // There are burgers and then there are burgers. This is the latter. Umami Burgers is the place to enjoy the best of the best when it comes to this American staple. Try a variety of creative styles and toppings, including fried eggs and avocado. Long lines and no way to make a reservation means only the patient may apply. $-$$
L.A. Chapter // Hipster heaven meets L.A. chic in the form of this eatery nestled inside of The Ace Hotel. Brassy table tops and supple leather seats surround patrons as they dig into a menu that at one turn suprises with delicacies like sea urchin and truffles, while satisfying with homemade flavors of sauteed kale. Open breakfast, lunch and dinner. $-$$
Chateau Marmont, West Hollywood // While you might not be able to afford a room at The Chateau Marmont, you can certainly feel like a movie star by grabbing a table on their lovely rooftop terrace. The epitome of style, come prepared by dressing to the nines in your most designer chic or edgy outfit. Perfect for that late night drink after dinner in West Hollywood. Oh and don't be surprised to see a movie star, just don't acknowledge that you do. You might just get thrown out. $$-$$$
Shop
Bazar, Venice Beach // Store owner and Venice native Tina Wakino's store has a been on the block for 15 years but still feels as fresh as ever with classic and thoughtfully-chose pieces like vintage Indigo-dyed textiles, furniture, jewelry and other antique objets d'art with a Japanese and European bent. Other coveted items include children's vintage denim jackets, Santa Maria Novella products and Languiole knives. We feel hopelessly in love with bags made by the talented Agnes Badoo. $$-$$$
Poketo, Koreatown // Founded in 2003 by husband-and-wife team Ted Vadakan and Angie Myung, Poketo is a lifestyle brand and purveyor of design-driven wares meant to instill art into everyday living. Poketo has two retail locations in Los Angeles: The Poketo Flagship in the Arts District of Downtown LA and Poketo at The LINE Hotel. Both regularly host art exhibitions, workshops, and more, acting as hubs for the local creative community. $-$$$
Play
The Getty Museum // Nothing compares to visiting the Getty Museum for the first time. And every time after that, it still manages to amaze. Nestled in the hills high above L.A. the Getty Museum is both at once a architectural marvel and a wonderfully relaxed place for a long afternoon enjoying art and food.
Pro tip: As you walk down the long ramp to the gardens, tap your knuckles against the stone wall to make some impromptu music. This hidden "easter egg" is a fun part of becoming one with the Getty.
LACMA, Arts District // The LACMA is a staple of the L.A. arts and culture scene and boasts one of the most visually appealing set of outdoor sculptures in the U.S. You can easily spent a whole day at the LACMA, getting lost between galleries and stopping to recharge at Ray's. The LACMA frequently hosts live music performances, so even without paying the $15 admission fee, you can make the most of your visit. Closed Mondays.
Spare Room, Hollywood // Harking back to a time when gaming was done in sweater vests and loafers, Spare Room provides a fun, yet classic style space for all kinds of gaming, including bowling! Come for a drink or grab one of the many board games or group games available on premises. This is a small space, so reservations are necessary. Plan to make your reservation a week or more in advance. $$
Read
Time Out Los Angeles // Time Out guides are the staples of any great city and Time Out Los Angeles is no exception. Easily find out what's hot at the time of your visit, plus get the scoop on the latest and greatest in performances and festivals. Free online.
Avoid
Renting a car // At the heart and soul of L.A. beats the heart of the car engine. What this means for you is that traffic is a way of life and often unpredictable. Save yourself some headache from fighting traffic and finding parking by using Uber to get around. The rates are fairly good, even when there is a slight surge in prices.
Story Worthy // Los Angeles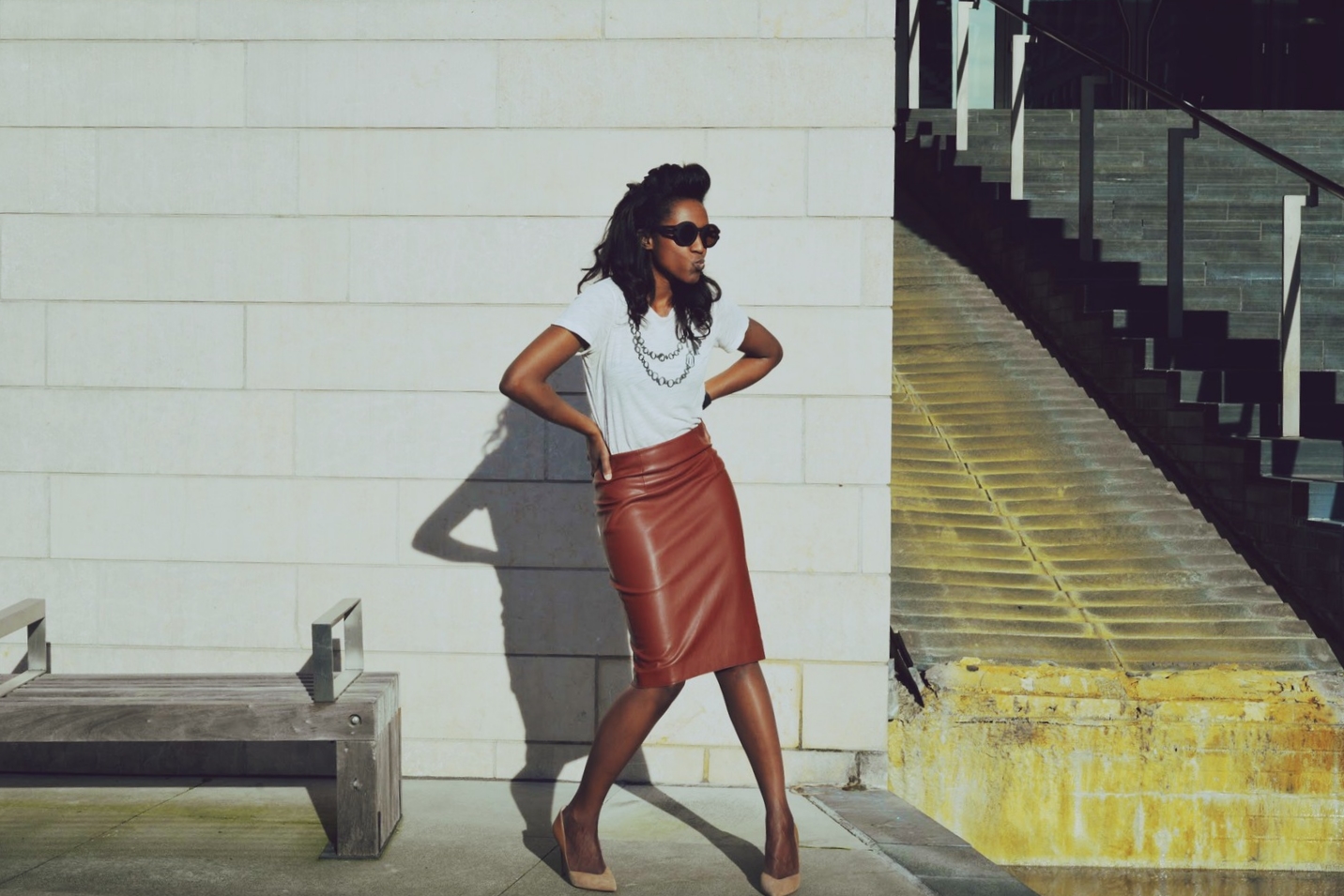 always bold. never boring.