BLACK HOUND'S PERSONAL PICKS FOR ASIA
Travel down the beautiful River Li on the top of a bamboo boat. Pray to your ancestors in the temples of Hong Kong. Join in a street festival in the heart of Shibuya. Find yourself lost among the lights in Tokyo. These are a few of our favorite places to eat, sleep and play in Asia.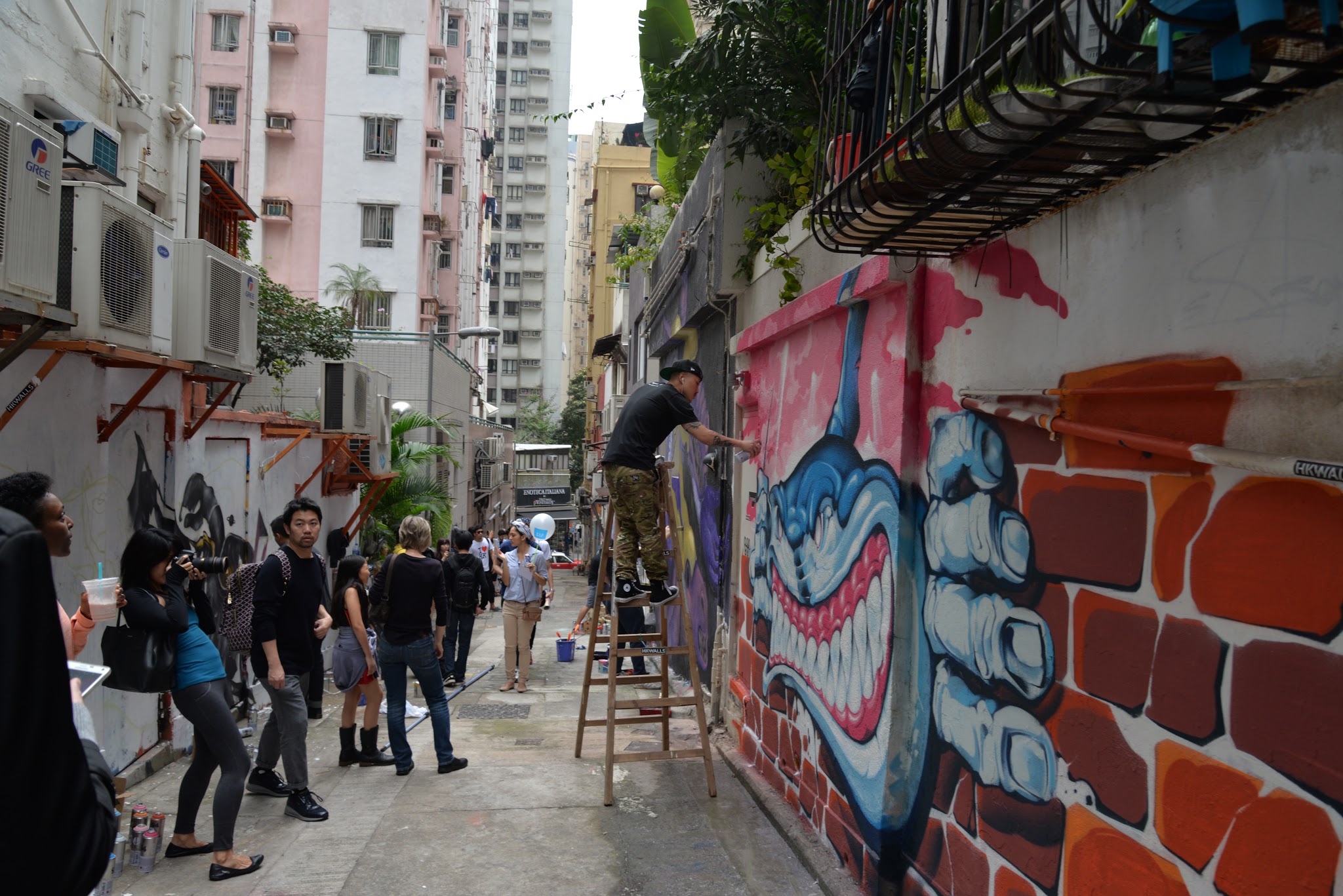 Hong Kong
...is an island. It's also a thriving, pulsating metropolis that combines the traditions of both the East and the West. Hong Kong brings forth a rich fabric of culture unlike anywhere in the world. Design, art, food and a fast-paced yet uncompromising lifestyle are premium in a place that houses more than 7 million people in its densely packed and thoroughly international streets.
Itinerary
4 days and 3 nights in Hong Kong
Flight from SEA direct to Hong Kong
Stayed at Ovolo Southside / Ritz Carlton Hong Kong
Day 1
Arrived in the evening. Cab to hotel.
Day 2
Shuttle to Hing Kong Island. Harbour, IFC Hollywood Road and Central District exploration. Lunch in Central. Spa at Flawless. Drinks and dinner near the Harbor.
Day 3
More Hong Kong exploration on foot, including the fish markets. Lunch at Mira Moon in Causeway Bay. Tram to Harbour for Art Central HK. Ferry to Kowloon. Drinks atop the Ritz Carlton.
Day 4
Checked into the Ritz Carlton. Back to Central for shopping and exploration. Spa and dinner.
Day 5
Left for Guilin, China - direct flight from Hong Kong
Eat + Drink
Ozone Bar, The Ritz Carlton Hong Kong, Kowloon // Located on the 118th floor at approximately 74 meters above sea level, the Ozone Bar bares the honor of being the highest bar in the world. On a clear day you can enjoy a view of the expansive Hong Kong skyline. On a cloudy day, you'll feel like your sipping your expertly mixed cocktail amongst the greek gods. The prices run expensive here, but are definitely worth the visit. The best time to go is before sunset, beating out the night crowd that packs itself in once the stars come out. $$$
Sohofama, Central District, Hong Kong // Tucked away at the bottom of a large design and arts complex, Sohofama is an oasis amongst the concrete jungle that makes Hong Kong. Turn in here for traditional dim sum that delivers amazing flavors or enjoy one of their many varieties of noodles. It's outdoor, garden style seating and soft tunes are the perfect backdrop for your excellent meal. Last tip: the mixologists here are on their game, so be prepared to part ways with a tipsy walk in your step. $$
Aberdeen Street Social, Central District, Hong Kong // Designed by the award-winning Neri & Hu, the bright and airy 2-floored venue has outdoor terraces on both floors and a garden terrace surrounding the property. The food here is on point, with a shining fare offering that blends British sophistication with Hong Kong flair. Upstairs houses a contemporary restaurant inviting an intimate dining experience, with a private room and balcony overlooking the gardens. Downstairs is a Cocktail Bar & Café, a buzzy all-day space for casual dining inside or on the outdoor patio which spills out to landscaped gardens. Also on the premises is Sweet Social, a unique retail shop on the garden level, selling home-made pastries, gelato, chocolates and beverages, to enjoy at the venue or take away. $$
Yardbird, Central Hong Kong // Sadly, I did not actually make it to Yardbird during my first time to Hong Kong, though I tried desperately my final night, only to have arrived 5 minutes after the kitchen closed :( Never-the-less, the recommendations I've received for this place are so numerous and strong that I must include it! Yardbird is a modern izakaya-style restaurant that specializes in yakitori (skewered, grilled chicken). Have a bite and drink there for me and let me know my sadness for having missed it! $$
Stay
Ovolo South Side, Aberdeen // It may feel counterintuitive at first, to stay so far from the hustle and bustle of Hong Kong, but the Ovolo packs lots of punch and throws a lot of perks your way for taking a chance in this budding area of the islands. Design forward and comfortable rooms, quirky art and decor, great toiletries (Malim + Goetz!), complimentary happy hours and shuttle service, plus personal touches by the staff make this a worthy option for a stay while in the city. Book through the Design Hotels group. Located $$-$$$
The Ritz Carlton Hong Kong, Kowloon // The Ritz Hong Kong has the distinction of being the highest hotel in the world and it's a sight to behold. It comes complete with beautiful rooms, glamorous dining, swanky cocktail lounges, an expansive and thoroughly amazing spa and pool, sweeping views of the Hong Kong and, of course, ear popping elevator rides.
A night or more here is definitely worth it and the staff are as incredible as they are kind. You can make a grand entrance to the Ritz Hong Kong by taxi, or easily take the city's speed train to the ICC complex directly from the airport. However you choose to get there, make sure you don't have vertigo: it's a damn long way down. $$$
Play
Hollywood Road, Central District, Hong Kong // Hollywood Road was the second road to be built when the former colony of Hong Kong was founded, after Queen's Road Central. In those days, foreign merchants and sailors would put up the antiques and artifacts they "collected" from China for sale here on their way back to Europe. Head here to shop for and look at antiques and beautiful home objects. You'll find high and low priced items here, as well as great bits like at Sohofama. Additionally, you can take a stop into Man Mo Temple, to take in a cultural experience. $-$$$$
Hong Kong Trams // Trams in Hong Kong have not only been a form of commuter transport for over 100 years, but also a major tourist attraction and one of the most environmentally friendly ways of travelling in Hong Kong. When in Hong Kong Island, hop on at either Kennedy Town or Shau Kei Wan (two opposite sides of the island) and take it all the way across. Make sure you're at the top of the double-decker and at the one of the forward or rear windows. Pay only when you exit. $
Art Basel // From emerging talents to the Modern masters of both Asia and the West, Art Basel in Hong Kong traces twelve decades of art history across its six sectors: Galleries, Insights, Discoveries, Encounters, Magazines and Film. On display will be the highest quality of paintings, sculptures, drawings, installations, photographs, video and editioned works from the 20th and 21st centuries, by more than 3,000 artists from Asia and around the globe. Next Show: March 24-26th 2016. $$
PMQ, Central District // The Former Hollywood Road Police Married Quarters, now dubbed the PMQ was the original campus of the Central School, established at Gough Street, north of Hollywood Road. It houses original designers and makers of fashion, home goods and wares from Hong Kong's own. This is an excellent place top pick up a unique and fashionable item from you trip. $-$$$
Star Ferry to Kowloon, Tsim Sha Tsui // No trip to Hong Kong could be complete without embarking on a short but historic ride across Victoria harbor, with Hong Kong's majestic skyline in the distance, on the Star Ferry.
Its fleet of 9 ferries serves two franchised ferry routes between Tsim Sha Tsui (Kowloon) and Central (Hong Kong),Tsim Sha Tsui and Wanchai. In addition to ferry services, Star Ferry launched the only licensed harbour tour (Harbour Tour)in Hong Kong in July 2003. The one-hour journey starts in Tsimshatsui and goes on to Central and Wanchai before returning to Tsimshatsui, allowing visitors to take in a variety of harbour views at leisure. $-$$
Avoid
Taxis Between Islands // Though tempting, it can be costly to take taxi's in Hong Kong. This is especially true between the islands of Hong Kong, Kowloon, Aberdeen and the airport. The Hong Kong metro system is one of the fastest, safest and cleanest options for a big city that I've seen (sorry, NYC). Take the metro to the closest stop (or the speed train from the airport - yes you can fit all your baggage on the train easily), then have a pleasant walk (or taxi) to your final destination.